From The Office To The Road. Connect From Anywhere
NetTelOne has invested in 3 different feature rich and extremely robust Hosted PBX Platforms running on cutting edge API. We work with you to find which product works best for you and your company, to ensure our solution fits inside your box not the other way around. This technology is scalable and can grow as your business grows. Our Services are Geo-Redundant & Resilient to ensure the best Call quality, performance, & features to maintain clear communications and management controls in a business world that demands mobility, home office workers, traveling salesmen, executives and other road warriors.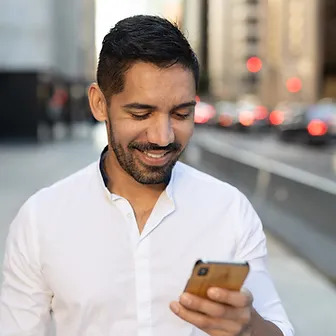 Unify Your Communications
Break down communication barriers. Our UCaaS integrates voice, video, chat, and collaboration tools into one cohesive platform, ensuring your team stays connected no matter where they are.
Enhanced Security
Protect your sensitive communications with robust encryption and security measures. Rest easy knowing your data is safe from cyber threats, even in a remote work environment.
Boost Productivity
Streamline workflows and enhance productivity with integrated apps and features. From virtual meetings to file sharing, our UCaaS empowers your team to work smarter, not harder.
Global Reach
Extend your reach and connect with clients and colleagues worldwide effortlessly. Our UCaaS solutions provide global connectivity, reducing the complexity of international communications.
Scalability
Grow your business without constraints. Our flexible UCaaS adapts to your needs, allowing you to add or remove users, features, and locations as your business evolves.
Reliable Performance
Experience crystal-clear calls and video conferences with our enterprise-grade infrastructure. We ensure maximum uptime and minimal disruptions to keep your business running smoothly.
Be More Productive on the go with ReachUC, the mobility solutions from NetTelOne
Basic Features Key Features
Virtual & Standard Extensions
Share Line Appearance
DISA (Direct Inward System Access)
BLF (Busy Lamp Field) (User Status)
Auto Attendant
Hunt Group
Time of Day Routing
Music On Hold
Mobility Features
Mobile App for Android and Apple
Softphone Calling for PC & Mac
Hot Swap call to/from Desk Phone
Video Support
Chat / Instant Message
BLF Presence
SMS Texting
Company Directory
Cell phone Contact Sync
Faxing
Faxing Features
Fax to/from Email
Fax over HTTPS (Physical Device)
Fax Web Portal
Call Recording Features
Record Hosted Seat or SIP Trunk
Automatic Recording
Dynamic Recording
Remote File Storage
File Access Download
Search Recordings
Add Notes to Recordings
Key Features
Video Calling
Hot Desking / Hoteling
Voicemail to Email
Voicemail Transcription
Find Me Follow Me
Call Recording
Multiple Devices per Extension
SMS Enable DID
Voicemail Nag
Auto Dialer
Reception Console
User Dashboard
Basic & Advanced Call Blocking
Web and Video Collaboration
Audio Conference Bridge
Web Conferencing
Video Conferencing
Screen Share
File Sharing
Chat
Raise Hand
Schedule a Meeting
Mute and Un-mute Participants
​Call Center Features
Agents & Supervisors
Supervisor Dashboard
Listen Live
Detailed Reporting
Call Back in Queue
Announce Queue ETA
Announce Queue Call Quantity