Net Tel One Careers
Join Our Team and Thrive in the World of Managed IT Services
Welcome to Net Tel One Careers! We're thrilled that you're considering a career with us. As a leading Managed Service Provider, we're dedicated to delivering exceptional IT solutions to our clients while fostering a supportive and innovative work environment.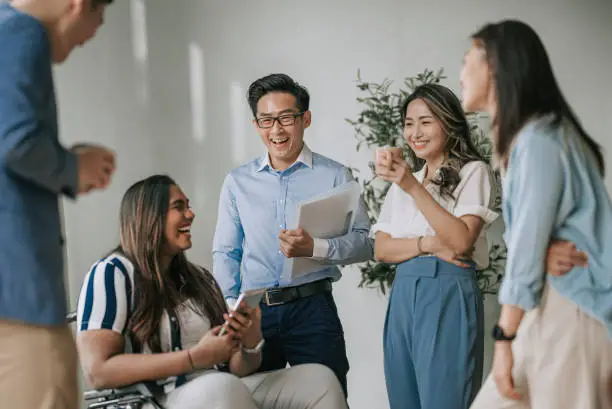 Why Choose Net Tel One?
At Net Tel One, we believe in nurturing talent, fostering growth, and empowering our employees to reach their full potential. When you join our team, you become part of a dynamic community that values:
Innovation: We're always at the forefront of technology, exploring new solutions to drive success.
Professional Development: We're committed to helping you grow your skills and advance your career.
Collaboration: We value diverse perspectives and encourage collaboration among team members.
Work-Life Balance: We understand the importance of balance and offer flexible work arrangements.
IT Support Technician
Net Tel One Communication
Braintree, MA
Full-time
Full job description
Are you tired of feeling like just another employee at your current job? Imagine being part of a dynamic and rapidly-growing MSP where your contributions are not only valued but celebrated, and your voice is heard loud and clear. It's time to take your IT career to the next level – join our team as a Support Technician!
Are you a recent graduate, eager to dive into the world of IT but unsure about your career path? Look no further! Join our team, and you'll gain exposure to a wide array of IT specialties. We offer comprehensive on-the-job training to help you earn certifications and find your ideal career path in the dynamic world of Information Technology.
Duties and Responsibilities
Customer Support of technology, such as Phones, Printers, PC's, etc.
M365 and G-Suites Support
Onsite visits as needed
New computer setup / replacement
General network and IT support
Onsite structured network cabling
Would have to be comfortable on construction sites.
Willing and able to climb ladders and perform manual labor
Duties will expand with time.
Experience and Expertise
Bachelor's Degree and/or 1+ years experience in a service desk environment
Certifications a plus
Experience utilizing call management and trouble ticketing systems
Must be able to multitask.
Must be very well organized.
Must be good under pressure.
Must be great with personal interaction.
Experience in Basic IT
We will offer the successful candidate:
Product training
Competitive Compensation
Benefits package (medical and 401k match)
Paid Holidays
Company Vehicle
Growth opportunities within the company
Schedule:
8 hour shift
Day shift
Monday to Friday
Work Location: On the road Boston Area
Senior IT Support Engineer
Net Tel One Communication
Braintree, MA
Full-time
Full job description
We have an immediate opening for an experienced IT Support Engineer. Net Tel One's Senior IT Support Engineer is responsible for deploying and maintaining clients' enterprise networks and related hardware and software. The Senior Support Engineer has the most comprehensive knowledge of clients' infrastructure, capacity, and deficiencies, and they ensure that the physical and cloud environments are current and compliant with best practices. This position is a hybrid individual/team role. The engineer will work collaboratively with the Net Tel One team and independently at client locations when handling advanced tickets, unforeseen incidents, or project tasks.
Duties and Responsibilities:
Ability to operate at varying levels, including network infrastructure strategy, technical implementation, and maintenance to support client goals.
Capable of collaborating with stakeholders to understand requirements and deliverables and set expectations while providing 'white glove' customer care.
Ensure technical solutions are compliant and best practice.
Maintain proper documentation of clients' network architecture and operations.
Automate the configuration, deployment, and maintenance of network infrastructure-related tasks and solutions.
Perform proactive audits on existing technologies to determine performance and capacity gaps. Resolve issues identified during the audit.
Be a resource to our project team in the planning and deployment of new technologies.
When applicable, provide training and technical guidance, leadership, and mentorship to IT staff and end-users.
Technical Knowledge Requirements
M365 Platform
Intune and Active Directory Policies
AWS, Azure
TCP/IP v4 expert. Knowledge of TCP/IP v6
Firewalls: Cisco, SonicWall, or other products
Switching: Cisco, HP, VLANs, Layer 3, Access and Trunk modes, QoS, Spanning Tree
Wireless: Cisco, Unify
Patch Management
Network monitoring and packet capture
Security products including antivirus, malware, DNS, IDS, IPS, and others.
Knowledge of Business Continuity Disaster Recovery solutions
Advanced knowledge of Microsoft Server operating systems
VMware, Hyper-V
Additional Skill & Knowledge Requirements:
Be a self-starter.
Possess excellent time management skills and strong attention to detail.
Able to document technical environments in a standardized and organized fashion.
Able to effectively manage multiple priorities.
Able to quickly and proactively understand the client's business problems and deliver innovative solutions.
Possess excellent verbal and written communication skills- this role is heavily collaborative.
Experience planning and executing projects that require contribution from cross-functional team members.
In addition, the successful candidate will have
Reliable transportation and a valid driver's license
The ability to lift 50lbs +
Education:
Bachelor's degree in a related field or equivalent combination of experience and education
5+ years' experience in networking technologies, including TCP/IP, DNS, DHCP, LAN/WAN, Wireless Networking, Routing, Switching, Firewalls, IPv4/v6, NSX-T, and administration of routers/switches with a proven record of successful deployment and management of network security solutions at an MSP.
Certifications a plus
Job Type: Full-time
Schedule:
8 hour shift
Day shift
Monday to Friday
On call
Experience:
Computer networking: 5 years (Preferred)
Work Location: On the road Boston Area
Benefits of Joining Our Team:
Competitive salary and performance-based bonuses
Comprehensive healthcare coverage
Retirement savings plan with company matching
Ongoing professional development and training opportunities
A supportive and collaborative work environment
Opportunities to work on cutting-edge projects
Fill out this form to apply