Fast and easy meeting and collaborating.
Hold meetings, online presentations, demos, training and collaborate. NetTelOne's Meeting Manager increases productivity throughout your organization.
Guides
Please choose one of the guides below.
Meeting Manager has 5 Meeting Types
Interactive Meeting
Allows you and your attendees to show and control each other's screen.
HD Video Conference
Allows you to conduct an HD video conference, with multiple parties.
Webinar
Attendees don't need to download anything and can view your presentation instantly with a browser on any platform.
Remote Support
View and control attendee's computer immediately after the attendee joins this meeting.
Remote Access to this Computer
Allow this computer to be remotely controlled. Meeting password is mandatory for this meeting.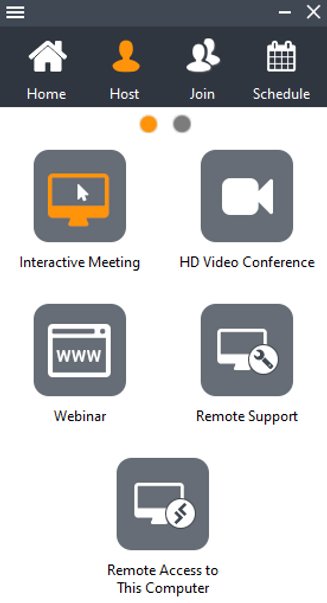 Supports up to 32 Full-screen HD webcams
The system allows 32 webcams to join a video conference (More available upon request). You can use your HD webcam to present video in the size as big as your HD monitors.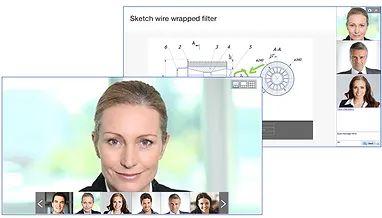 Different Display Formats
You can switch between different display formats in a conference session and resize the display to any size you prefer.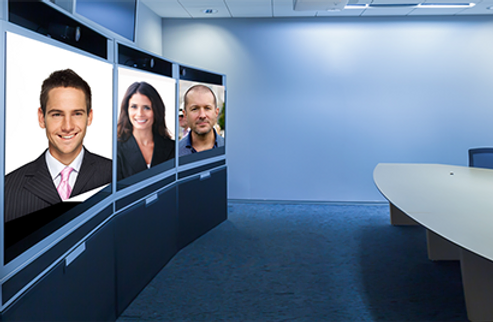 Telepresence
Supports multi-monitors (up to 8) displaying

There are flexible layouts. The above shows two sample layouts, each with 3 monitors.
Invite others
Scheduling is easy. Send invitations through your Microsoft Outlook calendar or other email tools, or IM with prefilled meeting information.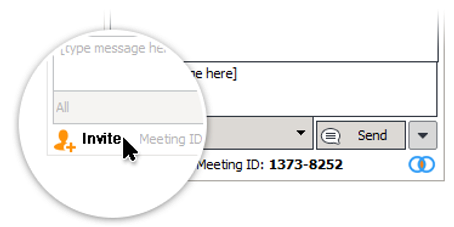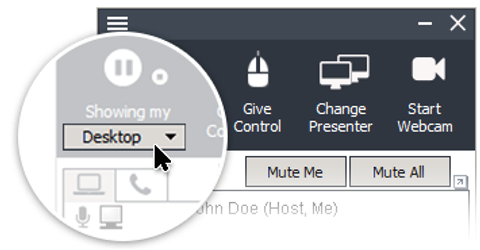 Meet and collaborate
Anyone in a meeting can display their desktop or a particular application and have anyone else control their desktop.
See Everyone Face to Face
Simply click a webcam icon to meet and collaborate face to face. support up to 11 webcams for each individual Interactive meeting session. Up to 32 for Video Conference.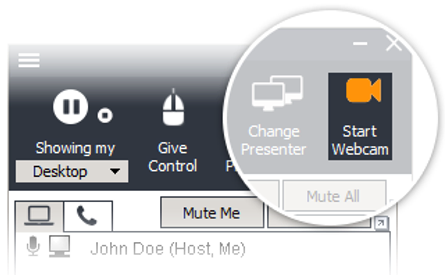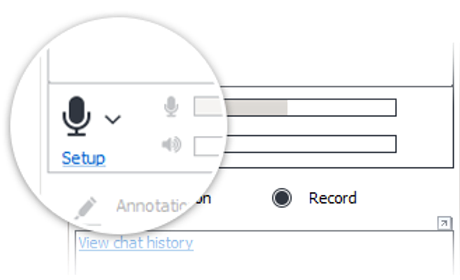 Talk using a Computer or Phone
You can talk to others while you meet by simply using your computer or headset microphone, or with your cell phones, smart phones or landline telephone.
Record and Publish
You can record everything in a meeting including desktop updates, audio from phones and/or computers, and webcam video. You can easily convert the recording to standard formats: AVI. FLASH, and WMV.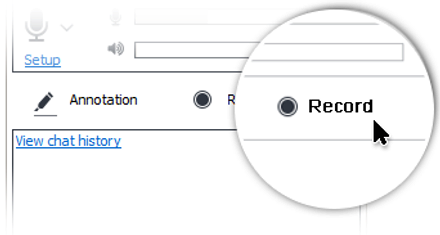 One-click recording of desktop, audio and video
Built-in player
Publish recording in MP4
Allow or disallow attendees to record
Replay chat messages
Support up to 100 HD webcams
Support up to 8 monitors for telepresence display
Four different display formats
Switch back and forth between desktop sharing and HD video conferencing
HD video on iOS and Android devices
Switch the spotlight webcam
Up to 3000 attendees
Universal Attendance
Firewall & proxy friendly
Schedule in advance
Outlook integration
Detailed reporting
Lock meeting session
Hide attendee lists
Remote printing
Polling
File transfer to one or all attendees
Group and private chat
Push URL and Q&A
Panelists for large meetings
Raise hands
Auto-re-connection
Support 9 languages
Desktop sharing
Specific application sharing
Stop or pause sharing
Privacy protection
Multi-monitor support
Change presenter
Give control of mouse and keyboard
White board
Interactive annotation
Stream desktop video and audio to attendees
File Sharing